As much i am a crazy gamer, i am so addicted to games and nothing has stopped me from enjoying this wonderful gaming world since my childhood.  I spend awful lot of money on buying many many new games and so many games i finish off every month, i always wanted to share the gaming part of me with this blog and this site Top-Best-Games.com was born. This way i could turn my passion into something useful for the crazy gamers like me.
The game hunger has never seems to be over for me and i so hungry for more games everyday and I am always on the lookout for some the best games worth to spend money and which is why this site will only list some the top best games.
It has been a long time dream to start a game review blog which i thought  i could list some of the top best and great games i have ever played.   Please, if you are a crazy gamer, please follow or get in touch with me through twitter.
I would so happy to assist you if you want my help anything related to games (PS3, PC and Xbox 360).
You can contact me by emailing gosubmit [att] gmail [dott] com or click on the twitter image below and send me a private message through twitter.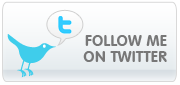 My Interests
Playing Games, Linux admin, PHP programming, CSS and javascript. I love open source software and free scripts.
Hardcore Gamer
I am great gamer both in PS3 and in PC and XBOX 360.